We're Getting Mutants in the MCU - The Loop
Play Sound
Official Websites
[
]
Listen in...
[
]
other podcatching app of your choice (e.g. Stitcher, Overcast, etc.)
Bonus Content
[
]
Production Team[1]

[

]
Lauren Shippen
[
]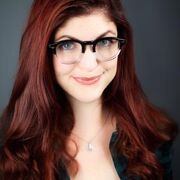 Lauren Shippen is the creator, writer, director, and producer of The Bright Sessions, as well as the voice of Sam. She is an actor, writer, and singer currently living in Los Angeles who fell so far in love with audio drama that she had to make her own. The Bright Sessions is Lauren's first writing project. She also composed the original Bright Sessions theme and created most of the what you hear in the first 16 episodes of the show. Any other sound effects are in the public domain or provided by their audio engineer, Mischa Stanton. Lauren is also the person who runs all the The Bright Sessions social media accounts, so if you tweet, tumble, or email the show, you're probably talking to her. When she's not working on The Bright Sessions or consuming every audio drama ever made, Lauren acts as one of the leads in Natural 20, a comedy web series from The Escapist Magazine. She also spends a lot of time on tumblr and talks about fandom on her YouTube channel, According to Tumblr. Lauren is originally from New York and has a BA in Music from The College of William & Mary. For more information, please visit her website. For more info, click here.
Mischa Stanton
[
]
Mischa Stanton is the audio engineer and co-producer (from Episode 17 onward) of The Bright Sessions. They are, in no particular order: an award-winning sound designer, a novice punk-rocker, a recent transplant to LA, a sufferer of Ehlers-Danlos Syndrome (EDS), a psychoacoustician, a self-proclaimed expert on time travel fiction, a facet of a larger universe observing itself, a pretty decent cook, a non-binary person using They/Them pronouns, a staunch lover of the arts in whatever form they present themselves, a technology and futurology enthusiast, an advocate for the Audio Drama renaissance, a workaholic, and the co-creator and sole producer of ars PARADOXICA.
Elizabeth Laird
[
]
Elizabeth "Betsy" Laird has an MA in International Disaster Psychology from the University of Denver and is the Mental Health and Psychosocial Support Specialist for The Bright Sessions. That's a fancy way of saying Lauren Shippen is her little sister and asked Betsy how to make things sound more "therapist-y" (Lauren's words, not Betsy's). She has also provided story notes, general enthusiasm, and the voice for Dr. Bright's accommodating secretary, Sarah. Lauren would like to add that Betsy gives very good, well-informed notes that Lauren sometimes chooses to ignore - any bad therapy you hear is Lauren's.
Evan Cunningham
[
]
Evan Cunningham is a composer and producer based in Los Angeles. He can be heard as a member of electronic duo Far Places. He also sang a cappella with Lauren in college! For more info, click here.
Julia Morizawa
[
]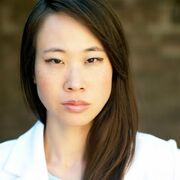 Julia Morizawa is the voice of Dr. Bright. She is a Los Angeles based actor with extensive experience in film, television, theatre and web series. Career highlights include the feature films Judas Kiss and Tied Up; TV appearances on Lewis Black's The Root of All Evil and ER; the title role in East West Players' production of Masha No Home; the world premiere of the play Without Annette; and series regular roles on the web series Star Trek: Odyssey and Frontier Guard. She is a graduate of The Second City Hollywood and is currently training at The BGB Studio. Julia has also written and produced award-winning projects including the improvised feature film JesusCat (or How I Accidentally Joined a Cult), the short film Sin & Lyle, and the play Twenty-Two. In addition, her first and only book Memoirs of a Wannabe Sex Addict is available online. Visit Julia's website for more information and regular updates.
Briggon Snow
[
]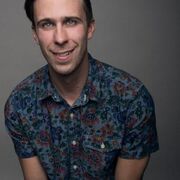 Briggon Snow is the voice of Caleb Michaels. Originally from South Portland, Maine - Briggon is an actor in Los Angeles, California. Along with credits on Gavin de Becker's 'Gift of Fear' and 'Masters of Sex' on Showtime, Briggon currently plays Chad on Nickelodeon's 'Game Shakers'. When he's not lending his voice to his favorite character (Caleb) on 'The Bright Sessions', he can be found working and training at The BGB Studio in NoHo, or geeking out over all-things Disney and James Bond; Briggon is the creator and co-founder of the largest James Bond online fan community in the world: The MI6 Forums. For more information, please visit his website.
Anna Lore
[
]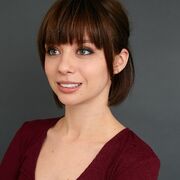 Anna Lore is the voice of Chloe Turner. She is also part of the production team, in which she designed all of the logos, the case files, and t-shirts and stickers. She is an actor, writer and comedian living and working in Los Angeles. She's played many roles on and off screen, but a few of her favorites have been Cindy on MTV's Faking It, Brie in The Friendless Five, and Stanley the Waiter in her 7th grade production of Hello Dolly. Anna can be seen in commercials ranging from Toyota to Taco Bell, for about enough time for you to wonder if that was her. She uses her voice loudly and often, and has enjoyed using it to portray Chloe in The Bright Sessions. She likes sunshine, donuts, small animals, and baby humans and is excited to be a part of this project. For more information, visit her website.
Charlie Ian
[
]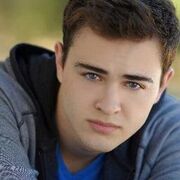 Charlie Ian is the voice of Damien. He has been acting in Los Angeles since 2011. He made an appearance in the 2015 Oscar winning film Whiplash, and has done voice over work for many companies, including Ford, Taco Bell, and HP. In addition to acting, Charlie also writes and produces, with his first feature film set to shoot in the fall of 2016. For more information, visit Charlie's IMDB page.
Ian McQuown
[
]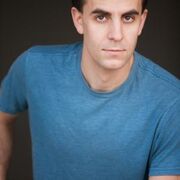 Ian McQuown is the voice of Agent Green. He is a Los Angeles based actor and native, founding member of the sketch comedy group Extremely Decent, and a graduate of the UCLA School of Theatre, Film and Television. Ian has an extensive background in entertainment ranging from years of live clowning, musical theatre, live concert music, and appearances in film and television. Feel free to visit his IMDB for more information.
Alex Gallner
[
]
Alex Gallner is the voice of Adam Hayes. He is an actor, musician, and entrepreneur in Los Angeles.  Alex was an acclaimed stage actor in his home state of Florida and received The Critic's Choice award from the Florida State Thespian Society.  Since moving to Los Angeles, Alex has become a screen actor with the help of his cousin Kyle Gallner.  Music, however, was his first love. Alex has toured the country with his music and shared the stage with acts like Fall Out Boy, Dickey Betts and David Cassidy. Alex is also a natural hustler and has been in business for himself since graduating from the University Of Florida with a degree in marketing.  His latest venture is a franchise called TapSnap that is making waves in event entertainment. Check out his IMDB or website for the latest and greatest.
Andrew Nowak
[
]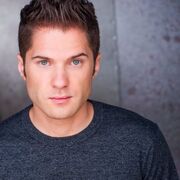 Andrew Nowak is the voice of Mark Bryant. An actor living in Los Angeles, Andrew Nowak originally hails from Omaha, Nebraska by way of Chicago where he received BA in theatre from Columbia College. Since moving to LA he has become a graduate of the UCB Improv program, appeared onstage in productions of Equus, King Lear, and Present Laughter, and recorded multiple voiceover spots. Recent projects include the feature film, Sunset Rock, and the upcoming TV series, We're Not Friends. He also currently trains at BGB Studios. For more information, see his IMDB page.
Alex Marshall-Brown
[
]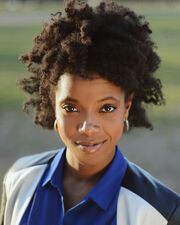 Alex Marshall-Brown is the voice of Director Wadsworth. Alex is a LA based actress & stuntwoman wrapped up in a variety of creatively badass endeavors, both onstage & onscreen.  Career highlights include performances as the unexpectedly strong Pepper in "New Girl", as well as pyrotechnic stunts for "The Hateful Eight".  A perpetual student, Alex spends her days playing & creating motion capture for video games, & feeding her curiosity in vehicular drifting, super heroines, & martial arts.  Recent projects include a collaboration as action director in "Vain" a 360-video vampire series, motion capture for "Crucible" an Amazon video game, as well as episodes airing on "Pitch", "Westworld", & "Modern Family". Alex immerses herself in projects which test her creative limits & thrives at the chance to emerge a little wiser on the other side. For her full list of credits, visit her website.
Phillip Jordan
[
]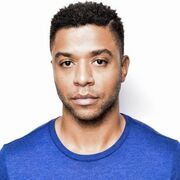 Phillip Jordan is the voice of Frank Sawyer. Originally from Chicago, Illinois (SOUTHSIDE!), Phillip is an actor in Hollywood, CA. He is a vegan who loves everything technology and natural healing. He is currently recurring as Van on the 3rd season of "Jane the Virgin." Other TV credits include "Life in Pieces," "Masters of Sex," "Parks & Recreations," & the reboot of "The Gilmore Girls." He has also been in several national and regional commercials including Smokey Bear, U.S. Cellular, Miller Lite, Pizza Hut (with the one and only George Takei) & vitaminwater. You can visit his IMDB for more information or his newly created Tumblr because his website is so out of date he's embarrassed by it! You can also follow him on Instagram , Twitter , or on Facebook.
Alanna Fox
[
]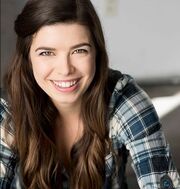 Alanna Fox is the voice of Rose Atkinson. She grew up in San Francisco, lived in New York for many years, but is now happily based in Los Angeles. Her episodes of I'm Dying Up Here on Showtime and My Crazy Ex on Lifetime will be airing in 2017. She can also be seen in many online commercials. Alanna is thrilled to be part of The Bright Sessions! For more information and updates, visit her website.
Reyn Beeler
[
]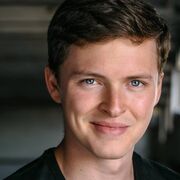 Reyn Beeler is the voice of Charlie Decker. He graduated from Emerson College with a BFA in Acting and is now an actor based in LA. Reyn's recent projects have been his voiceover work for ars Paradoxica and performing in a Facebook Live show produced by Funny or Die with his sketch comedy team Flambé!. When he is not guarding government labs, you can find him improvising comedy, choreographing combat, or playing video games. 
References
[
]